April 2, 2020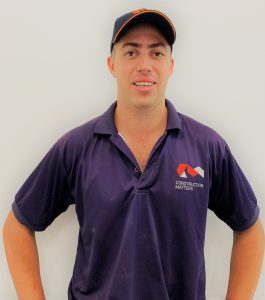 This month we meet our Logistics Co-Ordinator, Matt "Matty" Marshall.
How long have you been at Construction Matters?

3 years.
What do you enjoy most about your job?
I enjoy seeing and interacting with all the team across our projects.
What are you working on right now?
I'm currently looking after all our current projects and ensuring they run smoothly day to day.
Most useful thing you've learned?
The most useful thing I have learnt is the development of my people skills.
Best advice you've received and from who?
"Do it properly the first time." from our director Tom.
Three people you'd have a beer with?
Steve Irwin, Sir Donald Bradman & Gough Whitlam.
What do you like doing when you're not at work?
I like to travel and swim.